And here's how we're doing it
Premium Performance

We invest in the highest quality performance fabrics, smarter design and built-to-move construction to make category-leading products with unparalleled comfort.

Fewer Dollars

We keep operations lean and free from unnecessary costs so you enjoy premium comfort at wallet-friendly prices, 365 days a year.

Better For All

Carbon-neutral 3-day shipping, sustainable fabrics, inclusive sizing and a social mission to democratize comfort.
But let us break it down further
No middlemen, no unnecessary costs. With a spartan approach to doing business, we deliver better products and far greater value to you, our customer.
Overview
"Brand" Mark Up
Marketing
Other Operating Costs
Product Production and Delivery
Better retail is nothing without an unrelenting focus on quality and comfort. Find out what else goes into creating apparel that's better by design.
We searched the globe for the finest performance fabrics that are soft and lightweight yet durable and resilient. This led us to engineer custom blends of performance fabrics fit enough for advanced workouts while blending into your everyday (we call it hidden tech) These features are the norm for our apparel.
High Performance Fabric x Functional Design x Tailored Fit = Unparalleled Comfort
Think of all the times your standard issue garments were a distraction - the ride-ups, roll-downs, thigh stickage and swamp crotch… we set out to end all that with smart design.

Mesh Breathe Zones for ventilation where you sweat the most, reinforced seams engineered for torsion and strength, and collars that stand tall and pointed all day. We've created an entire wardrobe that keeps you comfortable while looking sharp - now that's a potent 1-2 combo.
Through a continuous feedback loop with our customers, each product is a step closer to evolutionary comfort guided by your needs - better-fitting, zero-distraction, cool-feel all-day everyday.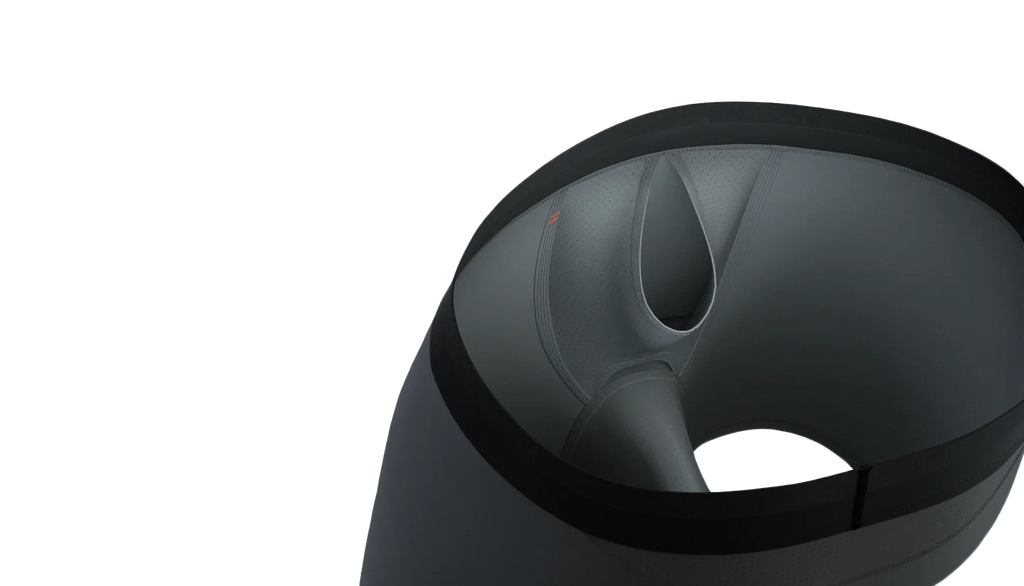 Paradise Pocket
Park your family jewels in our Paradise Pocket where life feels breezy, buttery soft and free from thigh stickage. You'll thank us every time summer comes around.
At the core of it all
Evolutionary - Relentlessly
Pursuing Better
Co-creation with our customers (you) leads to better products made for you, by you
Man-kind - For all kinds of men and
for the good of
all mankind
Durable, more sustainable materials for the planet, and a social mission For All.
Meet the new class of better-fitting,
better-looking, everyday
performance apparel.